There is now a new genomic molecular analysis of cancer cells that have revolutionized the treatment of cancer over the last several years. We can now measure the DNA of the cancer cell that is metastasizing in your bloodstream. The cells are called circulating cancer stem cells, and these cells predict remission and prognosis. The New England Journal of Medicine called them a "liquid biopsy." The higher the number of these cells, the more aggressive the treatment needs to be. Through treatment, we monitor the cells as they decline in number with treatment. With proper treatment, they need to return to zero and remain there.
Measuring circulating tumor cells in the blood of patients has emerged as a noninvasive diagnostic screening tool. Circulating Tumors are not found in the blood of regular patients without cancer and represent only a tiny part of the original tumor, but can predict metastasis. Circulating Tumors are essential to evaluate every cancer patient.
Recent research shows that the release of circulating tumor cells into the vasculature is at an early stage of the metastatic process. The circulating cancer stem cells, as opposed to the primary tumor, are very slow-growing. Because of the lack of effective therapies and drug-resistant, they remain the primary cause of death and tumor patients. Circulating cancer stem cells represent a subset of cells that needs a different type of treatment than the primary tumor.
By performing genomic molecular profiling of each tumor, we can now see what "tumor drivers" are causing cancer to multiply and divide. These markers include genetic mutations, growth factors, hormone factors, and a multitude of other genes that are upregulated in cancers. By evaluating and treating each pathway, we can better control cancer and its growth.
We now know that each cancer is genetically different and needs a different approach in each patient. The days of the retrospective and prospective cancer treatment protocols have now been replaced with genomic molecular profiling. New small molecules and antibodies and chemosensitivity are state-of-the-art. We can now, through testing, evaluate which chemotherapy works better depending on the molecular profile of the patient. I believe that low-dose metronomic chemotherapy works best without the toxic side effects of high-dose traditionalchemo therapy. The toxicity is minimal. Through in vitro testing, we can now check natural substances, including vitamin C, curcumin, artesunate, poly-MVA, and many others. I have seen a synergistic effect using them with chemotherapy. They are nontoxic.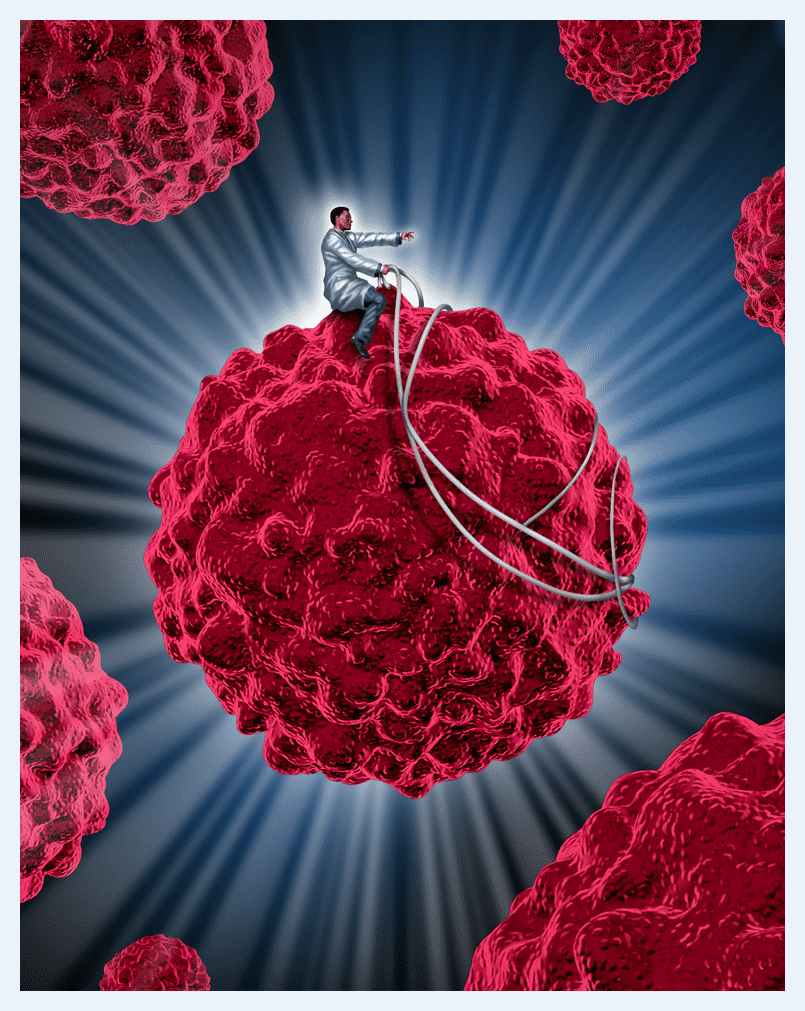 The new immunotherapy drugs have revolutionized cancer treatments. By evaluating tumor mutational burden and microsatellite instability through personalized testing, we can see if the new revolutionary checkpoint inhibitors will work in your cancer. Additionally, tumor vaccines using autologous whole cancer vaccines, dendritic cell vaccines, and supportive oligonucleotides (SOT) are also available. By evaluating the patient's immune system prior to the administration of these therapies, I can optimize the immune system. I have found this to be extremely important in cancer therapies.
The completion of the human genome project has marked a new beginning in cancer science. Knowledge of the sequencing and organization of human cancers allows for us to systematically review genetic mutations and alterations that underlie the origin and evolution of tumors. The goal here is to understand the molecular basis of cancer, and we can now discover novel diagnostic and drug targets which might not have otherwise been found considering that oncologic mutations are present only in the cancer cells, screening for tumor-derived mutant circulating DNA in patients' holds great promise. I feel that this next-generation sequencing allows us to develop truly personalized protocols for cancer patients and manage them more effectively based on specific gene mutations found in their tumors.
After personalized genomic molecular profiling, a treatment protocol is formulated. Low-dose chemotherapy, natural synergistic substances, and immunotherapy with checkpoint inhibitors and immunotherapy with autologous whole tumor vaccine, dendritic cell vaccine, and supportive oligonucleotide (SOT) are used. These tests are critical to each patient's success.
If you would like more information, please contact me at 480-860-2030.
Personalized Genomic Molecular Profiling
Low-dose Chemotherapy
Immunotherapy w/ Checkpoint inhibitors
Immunotherapy w/ Autologous Whole Tumor Vaccine
Dendritic Call Vaccine
Supportive Oligonucleotides (SOT)
Stage 4 Bone Cancer Remission
Patient testimonial prostate cancer
Natural Therapy for cancer
Endometrial Stage 4 Cancer