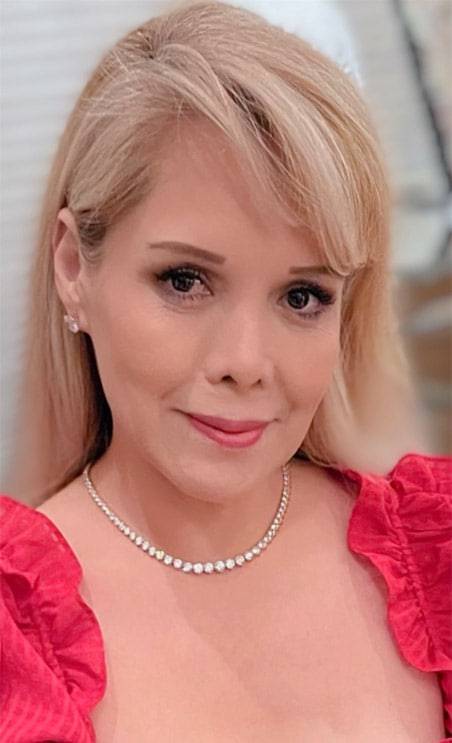 Jeannette R. Silver, M.B.A.
Jeannette Raphaella Silver has an MBA in engineering making her analytical and science-based. She is our office manager and daily interacts with the patients in their care programs. She is dedicated to making your experience with us a positive and long-lasting experience.
In 1997 her husband suffered from stage four cancer. She located a doctor that administered him a cancer vaccine from Germany. The vaccine worked and he regained his health. Unfortunately, the doctor later died, and the vaccine became unavailable. Later Jeannette's husband died because no one could continue the treatment from Germany. Because of this event, she is an extremely compassionate person and her goal is for excellent patient experience.
As a child, Jeannette was always interested in nutrition and wellness. She was an excellent athlete and involved with many sports. She maintains an optimum mind and body through a plant-based low sugar organic diet. She does intravenous therapy as well as natural hormones, vitamins, and various integrative therapies. She has had most of the testing and integrative therapies available here and she would be glad to discuss how this personalized medicine affected and changed her life. Ask her what induced pluripotent cells did for her. Ask her how the intravenous therapies improved her life.
Her children are now at Arizona State University and are plant-based vegetarians and understand the value of health and exercise.
She has continued her education attending world-class medical seminars with her husband Dean. In this way, she keeps informed about the new cutting-edge advances in medicine.
Together Jeannette and Dean operate a science-based cutting edge healing center with therapies from around the world. They are uniquely qualified as a husband and wife to help you regain your health.
If you would like to talk to Jeannette Silver, please call her at 480-361-7020
A message from Mark for new patients
Stage 4 Bone Cancer Remission
Patient testimonial prostate cancer